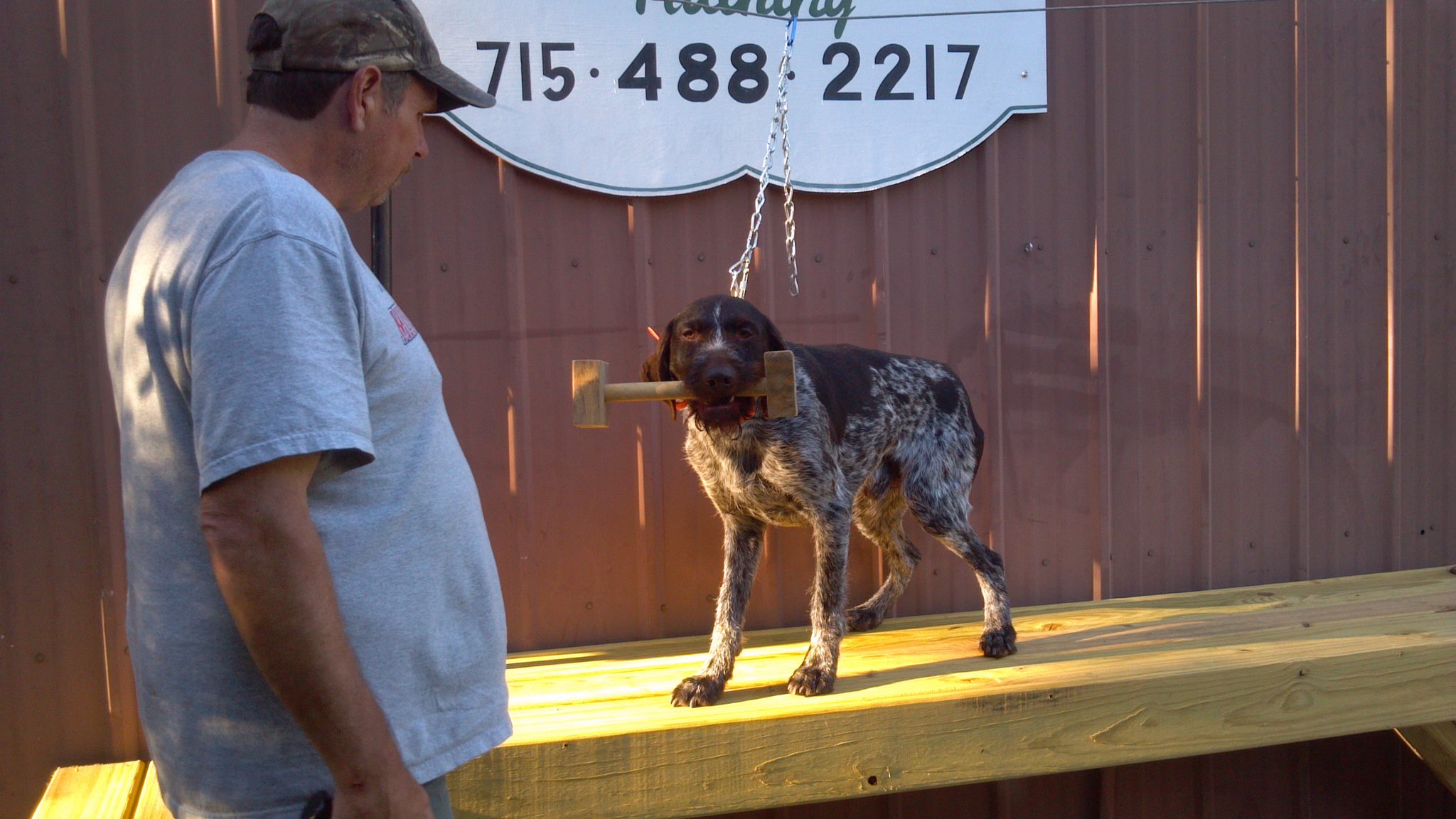 A good hunting dog starts with birdiness. I will develop your dogs desire for birds, exposure to gunfire and cooperation in the field. Your dog will learn to hunt game birds, not pigeons, with focus on cooperation and conditioning. A well-conditioned dog finds more birds.
I can also assist with any problems you may be having with your dog such as gun shyness, ranging, birdshy, whatever the problem may be.
Again, dogs are my passion and I enjoy a challenge.
There hasn't been a dog I haven't been able to turn around.
You can leave your dog for training, either weekly or monthly, depending on your dogs needs. With this program, at the end of the
training I will spend time to teach you how to handle your dog.
If you are looking for more personal attention and prefer to learn as you go along with the dog, I offer private lessons.
Either way I can customize a training plan that fits you AND your dog!
I can also assist in training for hunt tests for pointing breeds. I have many titles under my belt both for my own personal dogs and client dogs.
I specialize in training with electronic collars and as a dealer for E-Collar Technologies, I can help you select the model of collar that would best suit your dog's needs.
Please call for rates and to schedule times.