We at Captains Kennels take pride in producing a well adjusted, well socialized puppy. We are not a puppy mill! We take specific steps to ensure that when you take your puppy home at 8 weeks you will have the most well adapted puppy possible.


"Bio sensor/Superdog". At a very young age of 3 days to 2 weeks this method includes 5 different exercises to ensure motor stimulation and exceptional response to stress & new situations.
"Rule of 7's".  By the time you get your puppy home it will have been exposed to:

Being placed on 7 different surfaces: carpet, concrete, wood, vinyl, grass, dirt, and gravel.
Played with 7 different objects.
Been in 7 different locations: our yard, car, basement, crate, deck, kitchen, and living room.
Met & played with 7 new people.
Eaten from 7 different containers: metal, plastic, glass, china, pie plate, frying pan, and cardboard.
Exposed to 7 different challenges: up stairs, down stairs, climb a box, climb over obstacles, go through a tunnel, go in and out of doorways.
Eaten in 7 different locations.

Socialization with our own personal pack which ranges from 4 to 7 dogs at any given time & includes males/females.
Imprinting a pattern of good behavior & reinforcing that good behavior.
Raising a singleton/one puppy litter.
Bird exposure to our quail pen starting at 6 weeks.
Wing/bird on a pole.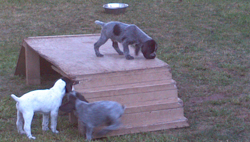 We sell all of our puppies with up to date shots, implanted microchip, limited lifetime health guarantee, informational puppy packet from Purina Pro Plan, and a discount on the first month of training.
We are always available for any questions, at any time, whether you are a first time dog owner, or this is your tenth dog.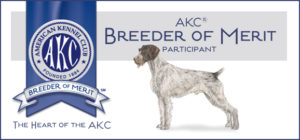 Please contact Don for more information on puppies that are available!
Tel: (715) 488-2217
Training starts early at Captains Kennels!!
Fun with the Adventure Box
One of my puppies first time of seeing and retrieving a quail at the age of 8 weeks.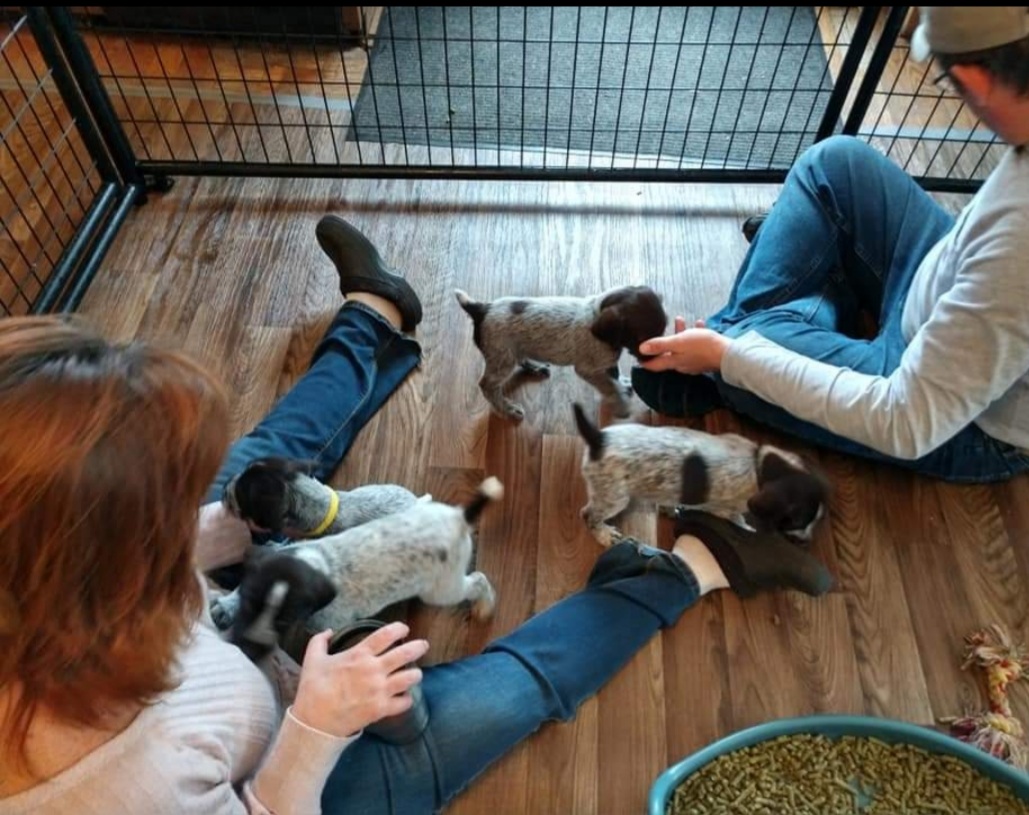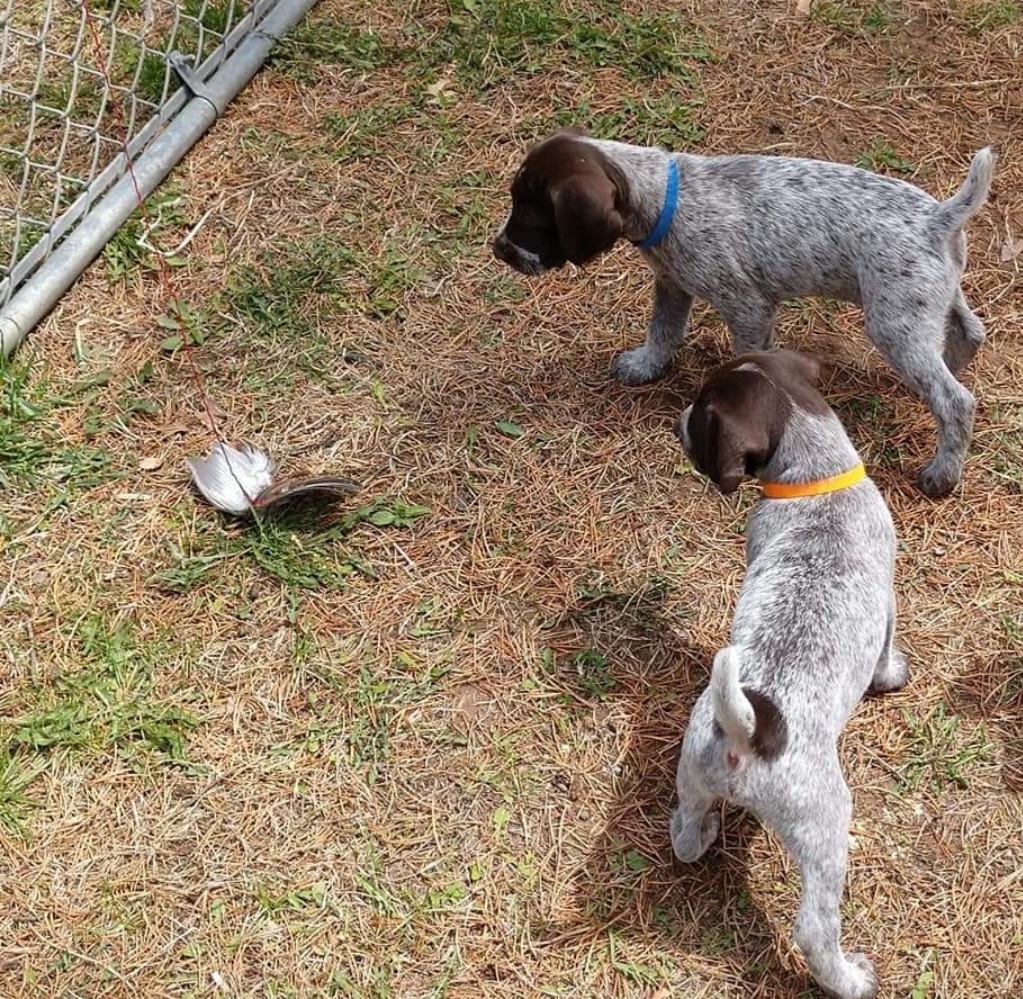 Photo Gallery – Click on an image for larger view.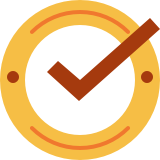 Limited Lifetime Health Warranty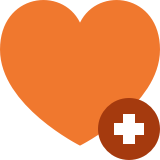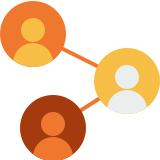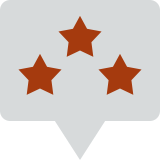 Discount on the First Month of Training